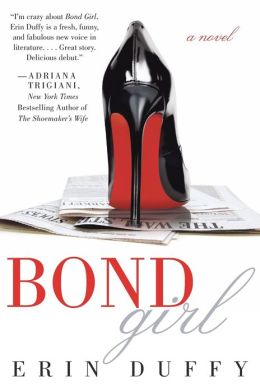 www.barnesandnoble.com
Go get this book now!!!
Okay, but seriously I could not set this book down. I read it in two days. I mean, I know I'm unemployed right now so having two whole uninterrupted days to read a book in is not a big feat. But still.
Awhile back I saw Lauren Conrad's
fall reading list
, so I scrolled through. Immediately this book caught my eye, as the website's description was "
The Devil Wears Prada
but on Wall Street." Um hello, I downloaded it right away and that tag line was completely correct.
The book follows the main character (a young woman who recently graduated from college) learning her ways of the typically male-dominated Wall Street both on a work basis and a personal level. It has all the qualities of your typical 'chick lit' book, but maybe it's the financial career aspect that keeps it grounded. Either way, it's good. It's well-written and holds the reader's attention at all times. In fact, I'm really hoping that Erin Duffy writes a second novel, because I will not hesitate to scoop it up the second it's published. If you're looking for something to read over the holidays, I definitely recommend this book! Let me know if you like it as much as I did!!