So, we've all read the
Twilight
books, right? I know I have. And I never thought I'd really get into a similar series again. I mean, I'll admit it, I never even read
The Hunger Games
or watched the movie...just didn't sound interesting to me. However, a couple of weekends ago, Val [my favorite sister] suggested I read the
Beautiful Creatures
series by Kami Garcia and Margaret Stohl. It's being released in theaters on Valentine's Day, so of course I'd seen the previews and it did look interesting so I thought I'd give it a go.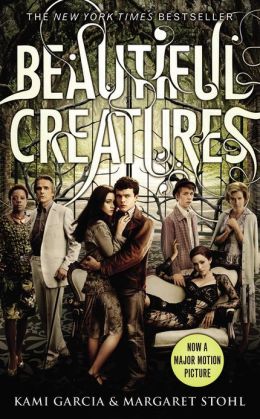 www.barnesandnoble.com
Oh my gosh,
download this book
! Better yet, download all four!! Seriously, if you liked
Twilight
, I'm positive you will like this series. It is definitely a southern gothic novel revolving around all kinds of characters: mortals, casters, demons of all sorts, seers, etc. These said characters play out mysteries tangled in love stories all while perfectly set in a quaint South Carolina town. The authors do a wonderful job of building each character and weaving them into the plot while not getting too carried away with extreme details. Furthermore, the book combines the present world with this other world and even parlays back into Civil War era events. Refreshingly, it is told from the mortal boy, Ethan's, perspective, which is a nice change. Overall, the book is wonderfully written and keeps you on edge. You won't want to put this down!
Happy reading!